My Team
Rob King takes customer service very seriously. So does his team. Together, they are committed to providing exceptional customer service to all of their clients.
If you need to schedule an appointment or request any other service, please let us know. We will respond promptly. You may call or email us for assistance.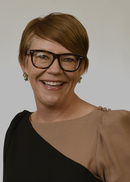 Emilee White
Director of Client Services
Office 502-562-2495

Emilee White joined Rob King in August 2014. She is a graduate of the University of Kentucky with a degree in Economics and minor in Business; she is also licensed in Life & Health Insurance. She specializes on the insurance portion of the planning process. Additionally, she helps Rob with marketing initiatives and can provide the following services for our clients:
Scheduling appointments
Guidance throughout the underwriting process
Servicing your policies
Marketing and client events
Chloe Elizabeth Kohl
Chloe joined Rob King in February 2018. A Florida native who grew up in the Florida Keys and graduated from the Florida State University.
Chloe manages all marketing initives as well as scheduling. Please reach out to her regarding any of the following services:
Scheduling Appointments
Marketing and Client Events
Speaking Engagements
Sponsorship Opportunities